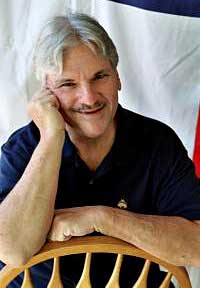 Dear BI Men Members & Friends:



RE: Happy Mothers Day and our new BEST SEXY WEAR ROOM



Hi MEN! hope you are having a delightful Spring. Please be sure that you remember ALL the mothers in your life! You own, a mother-in-law, your wife, sisters, aunts, and daughters and even colleagues and support staff who are mothers. There is a nice saying: "God could not be everywhere - so he made all the mothers of this world!"



WHERE APPROPRIATE - brighten up the day and maybe the NIGHT LIFE of some Mothers with a HOT new purchase from our new Best Sexy Wear Room - or treat yourself with some HOT male item and wear it to the bedroom or hotel room some erotic evening to make her day or evening! Check it out!



We just opened this hot BEST SEXY WEAR ROOM where you can make discreet purchases from new supporters of our Bi Men Network: Frederick's of Hollywood, International Jock, and the Booty Parlor. Buy $100 to $200 worth of goodies there online through our link here and I will be happy to give you 1 or 2 weeks free at THREE PILLOWS. Buy over $200 worth of goodies there online through our link here and I'll give you 3 to 4 weeks free Bi MMF quality adult XXX pay-for-porn from Three Pillows! Buy your wife some HOT erotic outfits and get some great free Bi MMF porn for yourself free!



Go and check it out at: www.bimen.org/bestsexywear.htm



Please also if you will support our major sponsors: Adult Friend Finder, OUT Personals, and Three Pillows. Get free basic memberships at AFF or OUT or take the free tour at Three Pillows. Every click from our men and our friends DOES help the Bi Men Network See below for details on these and our other affiliations and sponsors.



Andrew at Three Pillows has generously donated three long-term free memberships to Three Pillows the world's premiere BI MMF pay-for-porn adult XXX site! He is donating a one year free membership worth $300 as well as a six month membership worth $200 and a three month membership worth $100. Please email me direct - MAC - at: bitxnmac@msn.com - and just put FATHERS DAY DRAWINGS in the header of your email to receive info on how to enter the three drawings.



Men I also must mention that contributions from YOU the membership are at an all time low. I do need your help - even $10 or $20 with a credit card payment to PayPal (it does not show anything bisexual on it or mention the Bi Men Network). Please consider giving a small amount to help us GO and GROW. All these donations are plowed back into the Bi Men Network and are NOT used by me for personal matters or needs. Please go to: http://www.bimen.org/contributionpage.htm - for each $5 (five dollars) donated before Father's Day you get one chance at the Fathers Day Drawings for three long-term passes to Three Pillows. So donate $20 now and get four (4) chances ! OK!.



AND don't forget coming again this Fall back in Palm Springs, California - is our 6th Bi Men Conference and 6th Bi Men Getaway Weekend! Sign up early and save. Donate $69.00 and get a free pass to this or any other Bi Men Event and 14 entries for the Fathers Day Drawings as well! Go for full details at:



www.bimen.org/events.htm



Do plan aHEAD to join us for the UPcoming Bi Men Weekend!