The room you would like
to visit is not quite ready.

Please visit our other rooms
which are available
for your pleasure now:

Bi Men Story Room Alpha
Bi Men Story Room Beta
Bi Men Story Room Gamma


Back to the Bi Men Network
Main Story Room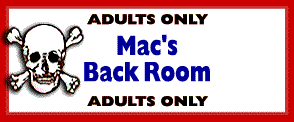 You can also submit your own stories:
Bi Men Members & our Friends who wish to submit their own erotic stories (or those of others) for consideration for inclusion in our Bi Men Member Story Rooms - please send erotic story copy by email to Bi Men Founder - "Mac" - at: txgoodbiguy at msn.com

Copyright and Usage Information:
These stories are fully copyrighted (c) & owned by the Bi MEN NETWORK = l998 to present. Stories may be sent on to your friends or on to other bi-friendly groups or bi-friendly publications on or offline - FREE - as long as due credit is given to us -the Bi MEN NETWORK - with a working link back to us to our worldwide website - www.bimen.org - Thank you.